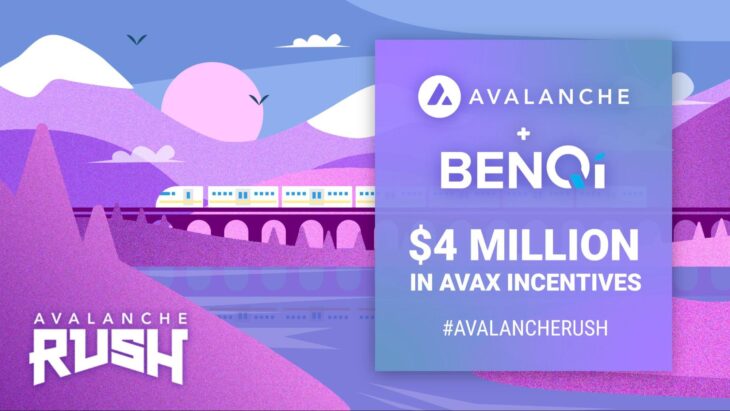 BENQI Announces $4 Million 2nd Phase of Avalanche Rush
Reading Time:
< 1
minute
BENQI, an algorithmic liquidity market protocol on Avalanche, is proud to announce that it has launched the second phase of Avalanche Rush, a liquidity mining incentive.
The launch of the second phase comes after the successful completion of the $6 million first phase.
To date, the project has managed to reach $2.8 billion in supplied value, more than $1 billion in borrows and as much as 14,000 total users.
During this second phase, BENQI has raised $4 million in additional AVAX incentives, being most of it to be applied to the QI and AVAX markets. As a result, the total Rush allocation until now reaches $10 million.
The next phase of BENQI's Avalanche Rush initiative is expected to last for 45 days.
The members of the team behind the project are very grateful for the support they have received from the BENQI and Avalanche community, as well as the continued support of the Avalanche Foundation. Dan Mgbor, Co-founder of BENQI, said:

"Excited to launch Phase 2 of our Avalanche Rush initiative. As BENQI's supplied assets approach the $2.9 billion mark, we'd like to thank the community for their continued support. This phase of our Rush program will be rewarding the amazing Avalanche and BENQI community."

We should take into account that BENQI allows Avalanche users to earn interest on their assets, get credit through over-collateralized loans and earn QI governance tokens as rewards for providing liquidity on the protocol and Pangolin.