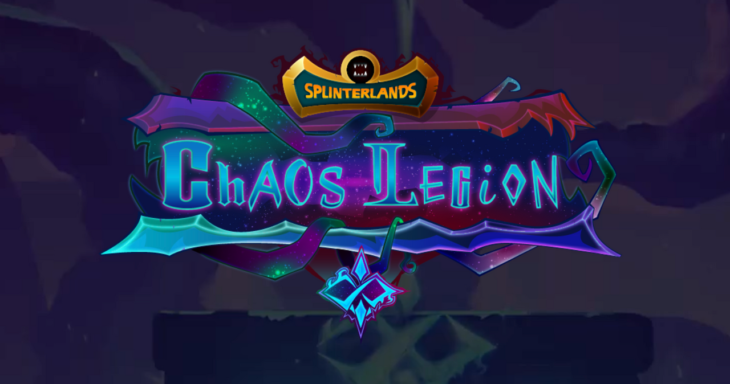 Splinterland's Chaos Legion Expansion Announces Release and 2nd Pack Sale
Reading Time:
2
minutes
Trading card game Splinterlands has just announced the release of its expansion Chaos Legion.
According to the announcement made by the project, the sale will be conducted in 3 parts: presale (1M packs), which is already complete, phase 2, with 2M packs, which starts on December 8, and general sale (12M packs), which is expected to start on January 17.
We should take into account that Splinterlands has also released a voucher airdrop system to allow players to earn vouchers they can use to unlock the ability to purchase packs, if they were staking SPS. In particular, vouchers have been trading about the $15-$16 mark and while the presale was taking place, players earned around $20M worth of airdropped SPS and vouchers as the result of staking.
Now, the project is about to start the second phase of the pack sale, which is scheduled to begin on December 8, along with the release of the set, which will run until Wednesday, January 12.
Users interested in purchasing a pack will still require one VOUCHER token during this phase, not including bonus packs, just as in the presale, and a total of 2 million VOUCHER tokens will be awarded to players with SPS tokens staked in their account over 30 days starting on December 8 and ending on January 6. We should take into account the fact that the amount of VOUCHER tokens each account receives will depend on the amount of SPS tokens they have staked as a percentage of the total SPS tokens staked in the system.
Starting on January 7, VOUCHER tokens will continue to be awarded to SPS stakers at a rate of 20,000 daily and can be used for multiple rewards and promotions in the Splinterlands game.
As far as the general sale is concerned, the Chaos Legion general sale should start on Monday, January 17, at 12:00 EST/17:00 UTC. It is worth mentioning that the remaining 12 million Chaos Legion packs as well as any packs that have not been sold from the second phase will be for sale at that time for $4.00 per pack and VOUCHER tokens will not be needed to purchase, however VOUCHER tokens will still be needed to receive bonus packs along with larger pack purchases in a single transaction.
During the second pack sale phase, which starts on December 8, users can only use Credits in the Splinterlands shop to buy Chaos Legion packs. However, those players interested in using DEC or SPS tokens to acquire packs still have the possibility do so by using those tokens to purchase Credits in their accounts.