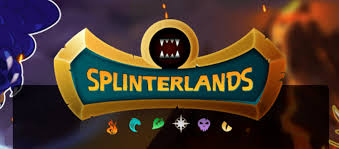 NFT Trading Card Platform Splinterlands Hits 100,000 Accounts
Reading Time:
< 1
minute
Splinterlands, an NFT trading card gaming ecosystem, has just announced it has reached 100,000 users.
The fact that so many users have created an account shows how useful NFTs are for trading card games. Thanks to their features, the users' interest and retention remains very high.
Non-fungible tokens allow players to make real gains. Thanks to that, more than a quarter of the game's players have purchased the Summoner's Spellbook upgrade, which allows users to own their cards forever and potentially make gains while they play.
Gamers are motivated to keep playing as the more progress they make, the more money they can earn.
Since the game was launched in 2018, it has distributed millions of dollars in value to its 100,000+ players.
Dr. Jesse "Aggroed" Reich, Splinterlands co-founder and CEO, said:
"This is really an exceptional moment for the community. We're overwhelmed by positive feedback and the community is growing every day. By supporting us and playing our game, they're empowering themselves, which in turn lets us keep providing them value and rewards in every way we can. It's pretty sweet."