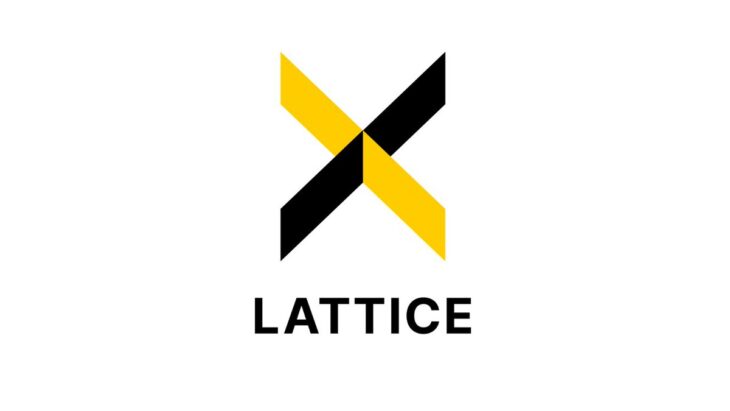 DeFi Platform Lattice Rolls Out Decentralized Launchpad for Undiscovered Cryptocurrencies
Reading Time:
2
minutes
Lattice Exchange, a decentralized finance (DeFi) platform that connects all blockchain ecosystems and allows users to access the value of those ecosystems in the same place, has just released the Lattice Launchpad, a one-stop shop that will enable blockchain entrepreneurs to take their business to the next level.
The Lattice Exchange, whose native token is $LTX token, is expected to migrate to Constellation's Hypergraph Network in the near future. As a result, Ethereum fees, which are quite high on the Ethereum network, will be considerably reduced.
The launch of the Launchpad is an essential step for other projects building their tools on the Hypergraph's secure communications protocol (HGTP).
All token projects based on alternative networks as well as those based on L_0 state channels, the token standard of Constellation Network, are welcomed to the recently-released launchpad.
In simple terms, the Launchpad is basically a platform allowing digital entrepreneurs to list their projects for funding and connect with crypto communities. Thanks to this, anyone will be able to support new projects through the use of the $LTX token, which can be used to secure an allocation.
Among other things, the Launchpad will be transparent and will conduct consistent smart contract auditing on versions to prevent 'backdoors' into a project's allocation. In addition, the holders of $LTX tokens will be able to stake their $LTX tokens to secure a spot in a listed project's private pre-sale. Also, the funding of new projects will be made with ETH or stablecoins (USDC/USDT). Please refer to the project's announcement for further features.
Regarding the first project to be released on the Launchpad, it will be Alkimi Exchange, whose staking allocations will be unlocked on Lattice Launchpad today, August 11, 2021 at 19:45PM UTC.
The holders of the $LTX token can use the project's native token on the Lattice LaunchPad to reserve an allocation of Alkimi's $ADS token in their private pre-sale.