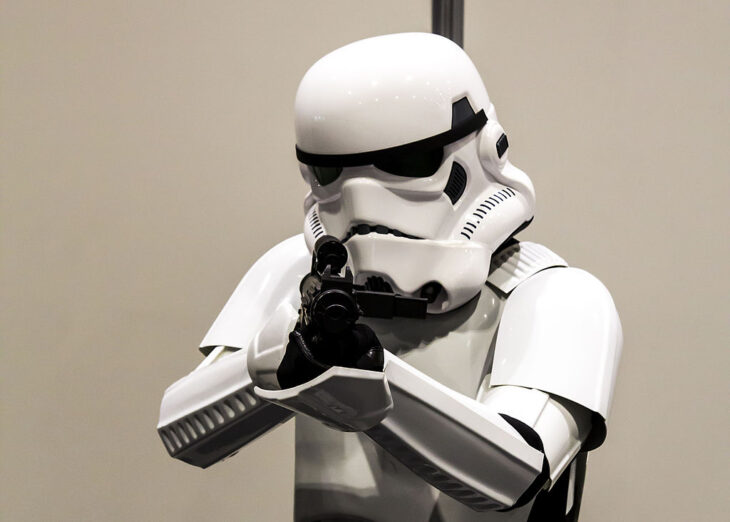 Art Wars Collection is Sold as NFTs for Almost $7M Without Artists Consent
Reading Time:
< 1
minute
The artists who created the Star Wars stormtrooper helmets in the form of art objects are preparing to file a lawsuit against the organizer of an NFT project that has sold the work in the form of non-fungible tokens without their consent, the Financial Times has learned.
As part of the Art Wars initiative, the artists have been creating different versions of the helmets since 2013. The contributors to the project include renowned photographer David Bailey and sculptor Anish Kapoor.
Curator Ben Moore photographed some of them and put them up for sale as NFTs on the marketplace OpenSea. The collection consisted of 1,138 tokens.
Investors have already bought NFT for over 1,600 ETH (more than $6.8M at the moment).
Moore does not deny he created the NFT without the permission of the artists. However, he claims to have sent them e-mails with information about the collection.
OpenSea has announced it has received a copyright infringement notice. The page with the Art Wars NFT collection is currently unavailable on the site.
About 12 artists are already preparing to file a lawsuit against the organizer of the sale.