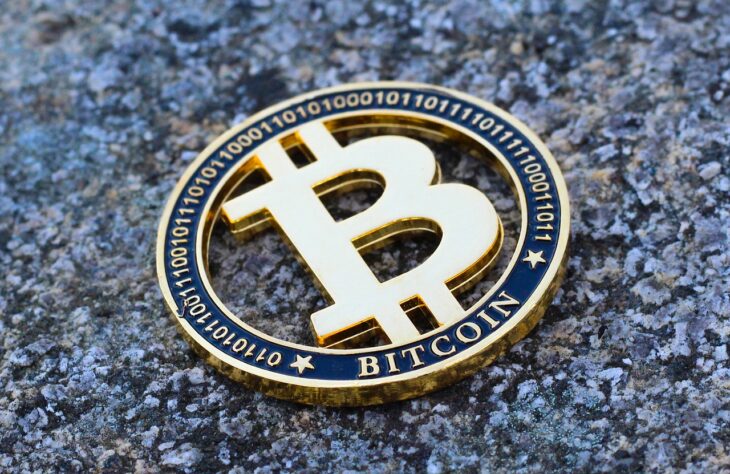 Market Update – The Bitcoin Price Drops to $32,500
Reading Time:
2
minutes
The price of the cryptocurrency developed by Satoshi Nakamoto is experiencing a decline. Over the past 24 hours, the asset has lost 3.14% of its value and is now trading at $32,522.07.
The rest of altcoins from CoinMarketCap's top 5 are also suffering losses ranging from 3% to 6%.
The Bitcoin dominance index currently stands at 45.5%, while the Bitcoin market cap amounts to $609,473,242,010. As far as the capitalization of the entire market is concerned, it stays at $1.338T.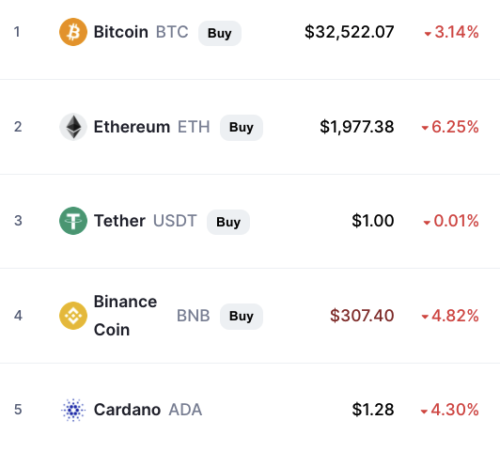 Most currencies from the top 100 of CMC's ranking of largest cryptos are suffering losses, probably because of the lack of positive tiggers.
Today we have shared some news on the crypto market. For instance, we have reported that Compute North, a Bitcoin mining facility operator, has just announced it plans to have a mining capacity of as much as 1.2 gigawatts in 12 months. However, the news has not had any positive impact on the market.
It has also become known that Bitcoin addresses associated to hackers involved in ransomware attacks have received over $33 million in 2021, while we have also reported that the number of search requests for the term "Bitcoin" has fallen to the level recorded in mid-November 2020, when the reference cryptocurrency was trading at $16,000.
Finally, regarding central banks, it has become known that the Central Bank of the United Arab Emirates has just announced it intends to develop its own national digital currency (CBDC), joining other regulators that are developing their own digital currencies, like the People's Bank of China and its digital yuan.